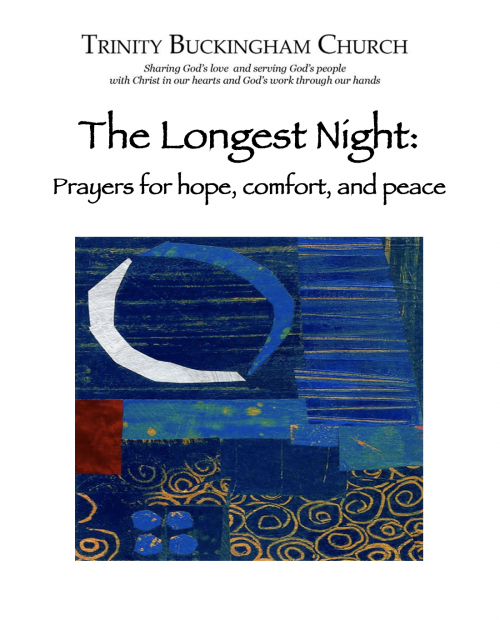 Please join us here on the evening of Winter Solstice, the longest night of the year, when we will live-stream our Longest Night Solstice Service.
Please click the image above to open the service leaflet.
For many people the holidays are a time of joy, for others they may be a reminder of pain and loss. For all of us, the turning of the light during Advent can be a hopeful turning, in what St. John of the Cross describes as a "luminous darkness."
Trinity Buckingham's Longest Night Service is a quiet service of reflection, lighting of candles, contemplative music, and prayers for healing and peace as the world turns once again from darkness towards light.
(photo credit: Jan Richardson)