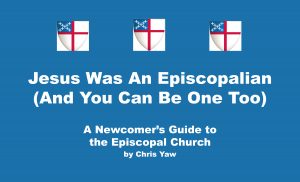 Sundays, October 14 & 21 November 4 & 11
Join Rector Nancy Dilliplane and Deacon Matthew Simpson in Reed Chapel after worship from 11:45 am to 12:45 pm to discuss the book Jesus Was an Episcopalian by Chris Yaw.
This is the book that our teens are reading as part of their preparation for Confirmation.
We'll talk about the strengths and gifts we Episcopalians bring to Christ's one, holy, catholic and apostolic church.
Please join in on this fascinating and meaningful discussion!