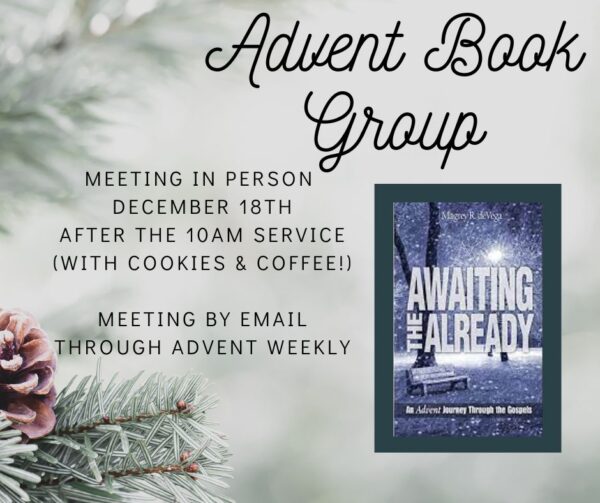 Join us for a unique Advent book group!
We'll be reading "Awaiting the Already: An Advent Journey Through the Gospels" by Magrey R deVega.
This lively and profound exploration — laid out in a once-weekly chapter — looks at the birth of Jesus through the eyes of each Gospel writer, and will spark the imagination and create room for spiritual exploration.
Each week, we'll have an email prompt and discussion (this is great for writers or those looking to flex their literary muscles); and on the fourth week of Advent (December 18th) we will meet after the 10am service for cookies and coffee and in-person discussion! 
Email Amy Crawford at
amy.elizc@gmail.com
to sign up (or if you'd like further info).
The book can be purchased through this link to Amazon or through this link to Bookshop.org. Bookshop.org promotes and supports independent bookstores.