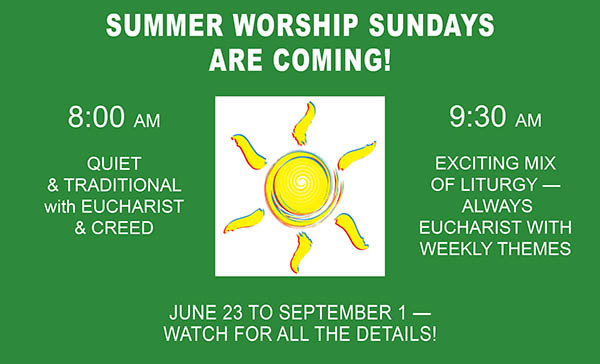 Summer Worship at Trinity is taking a new turn this Summer —
We will be offering traditional Eucharist at 8:00 am every Sunday — a quiet service with Eucharist.
AND the 9:30 service will be an exciting mix of liturgies with special offerings for children each Sunday.
Stay tuned for more details!