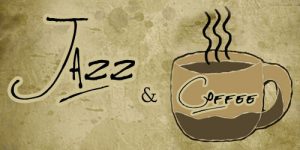 Trinity Buckingham is very proud to support Jazz Sanctuary — master musicians devoted to making good jazz available throughout the PA/NJ  region through their Jazz & Joe performances, and to ensuring that music education is available to young people who are not able to afford the cost.
Jazz and Joe performances are held in Trinity Buckingham's Faith Hall, located at 2631 Durham Road, at the intersection of Routes 202 and 413 in Buckingham, PA.  There is ample parking located behind the Church, accessed off of Route 413.
Our 2018–2019 performance dates will be held on monthly Thursday evenings at 7:30 pm in Faith Hall, with the exception of the Sunday afternoon Jazz Sanctuary-sponsored Brian Pastor Band Concert & Dance and our June Barbecue and You, which is held on a June Sunday afternoon from 4 to 7 pm. 
Here is our Fall schedule so far — be sure to mark your calendars!
September 23 (SUNDAY, 4:30 to 6:30 pm) — Brian Pastor Band Concert & Dance (bring your dancing shoes)!
October 18 — Phyllis Chapell with the Alan Segel Quintet
November 8 — Wendy Simon with the Alan Segal Quintet
Jazz & Joe Mission —
Playing Jazz and Joe concerts are mission-in-action for the members of Jazz Sanctuary, according to its founder, Alan Segal.
"Jazz — and the care of a devoted friend and an enormously supportive spiritual community — are what helped me recover from a life-threatening illness several years ago ," says Segal. "At that time, I had a revelation — that we should bring fun, toe-tapping, hand-clapping, live jazz concerts for free to the public, and what better place than a spiritual house of worship?"
Trinity Buckingham Episcopal Church is an active spiritual community known in the Bucks County region for its support of and involvement in local, regional and worldwide mission, including Doylestown's Family Shelter, Code Blue (Buck's County's coalition to shelter and support the homeless), Wednesday Community Lunch at Methodist Lambertville, Peacemeal (a monthly Sunday dinner for HIV patients and their families).
"It has been our pleasure over the years to host Jazz and Joe concerts at Trinity Buckingham over the years," says the Rev. Dr. Nancy Burton Dilliplane, rector of Trinity Buckingham.  "To bring the community together to enjoy a good cup of coffee and hear such a stellar live jazz ensemble is great fun and a real joy."
###