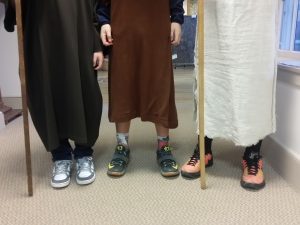 Trinity's Youth Group meets to engage in faith, fellowship, and service and fun with friends every second Sunday of the month from 7:00 to 8:30 pm. We are excited to get going and are looking forward to building a sustainable, fun, and enriching, Trinity Youth Group!  Stay tuned, much more to come!
And remember, Trinity has three choices for Sunday services now —
the 8:00 Quiet Eucharist,
the 9:15 – 9:45  a.m. Children of All Ages Church with Communion around the altar,
and the 10:15 a.m. Eucharist with full choir.
Bring a friend if you'd like to — we look forward to seeing you all!