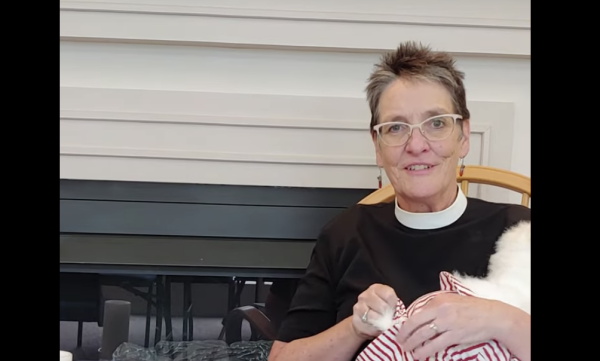 Pajama Vespers are warm & happy early evening gatherings that include a family activity, a story, a song, and candlelight prayers.
Prior to the pandemic, Pajama Vespers services took place in the sanctuary on Sunday evenings when families came (sometimes in pajamas!) to share stories and prayers before getting ready for bed.
When COVID arrived, this service became virtual. Pastor Nancy now offers a new YouTube video each week, complete with songs, prayers and bedtime stories. Be sure to check Trinity's homepage for a new Pajama Vespers video each week!
Please click the image above of Pastor Nancy

to open this week's Pajama Vespers video with Pastor Nancy sharing song, prayer, and the book "A Girl Like You," by Frank and Carla Murphy.
(ves'pers = a short and relaxing early evening time of prayer)