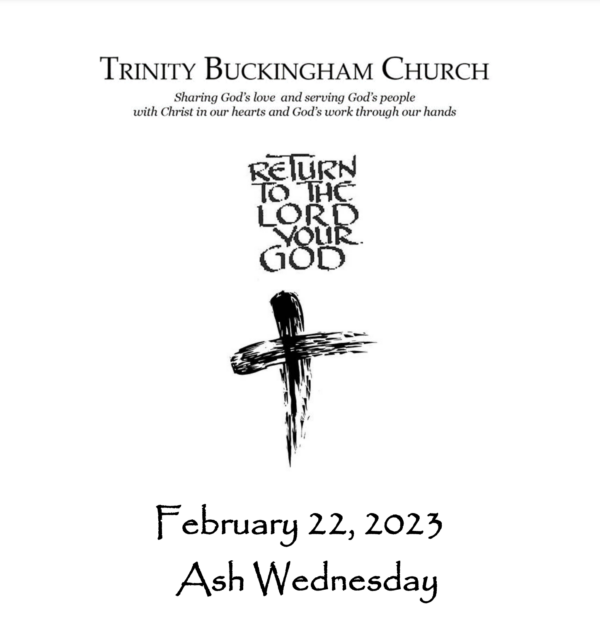 Trinity is offering two Ash Wednesday service on Wednesday, February 22nd — at 12 noon and at 7 pm. The services can be viewed through Trinity's live stream on the website's homepage and through Facebook Live on Trinity's Facebook page which you can access by clicking here.
With wish you blessings for a Holy Lent.
To open the service leaflet, please click the image above.