Pajama Vespers Is Trinity's Newest Worship & Fellowship Offering!
(ves'pers = a short and relaxing early evening time of prayer)
THe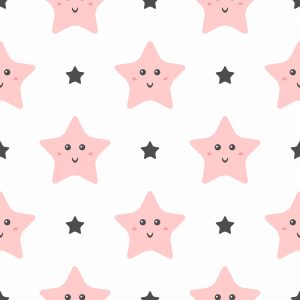 Pajama Vespers are warm & happy early evening gatherings that include a family activity, a story, a song, and candlelight prayers.
And you can wear your pajamas!
During the current Covid-19 pandemic, Paster Nancy+ is creating Pajama Vespers videos for children and their loved ones.
Stay tuned to Trinity's homepage posts for the next Pajama Vespers.
Here Are Pastor Nancy's Most Recent Pajama Vespers Videos — Click on the Links Below
Twentieth Sunday after Pentecost

— What Is God Like? by Rachel Held Evans and illustrated by Matthew Paul Turner
Eighteenth Sunday after Pentecost

— All God's Critters Got a Place In the Choir by Bill Staines, Pictures by Kadir Nelson
Sixteenth Sunday after Pentecost — Thank You Body, Thank You Heart by Jennifer Cohen Harper, illustrated by Karen Gilmour
Trinity Sunday

— Kindness Is My Superpower by Alicia Ortega
Pentecost Sunday

— The Godly Play story of Pentecost
The Seventh Sunday of Easter 

— Papa Do You Love Me? by Barbara M Joose and illustrated by Barbara Lavallee
The Sixth Sunday of Easter

— Mama Do You Love Me? by Barbara M Joose and illustrated by Barbara Lavallee
The Fifth Sunday of Easter

— Come With Me by Holly McGhee, illustrated by Pascal Lemaître
The Third Sunday of Easter

— The Story Don't Forget to Remember by Ellie Holcomb
Easter Sunday

— TWO Stories — Twas the Morning of Easter AND The Great Mystery of Easter
Palm Sunday

— The Many Faces of Easter: Palm Sunday
The Sixth Sunday of Epiphany — The Story Happy In Our Skin by Fran Manushkin and illustrated by Lauren Tobia
The Fifth Sunday of Epiphany — The Story When I Pray For You by Matthew Paul Turner and illustrated by Kimberley Barnes 
The Fourth Sunday of Epiphany

— The Story When God Made The World by Matthew Paul Turner and illustrated by Gillian Gamble 
The Second Sunday of Epiphany

— The Story "When God Made YOU" by Matthew Paul Turner and illustrated by David Catrow  
The First Sunday of Epiphany — The Story "When God Made Light" by Matthew Paul Turner and illustrated by David Catrow