Trinity now shares events and notices and articles through our bi-weekly EBLAST, an email that arrives twice a weekly in your inbox.
If you would like to receive this bi-weekly email, please call the office at 215-297-7921 or email office@trinitybuckingham.org.
And you can click these Newsletters' front pages to open them and take a look at the array of Trinity's past activities!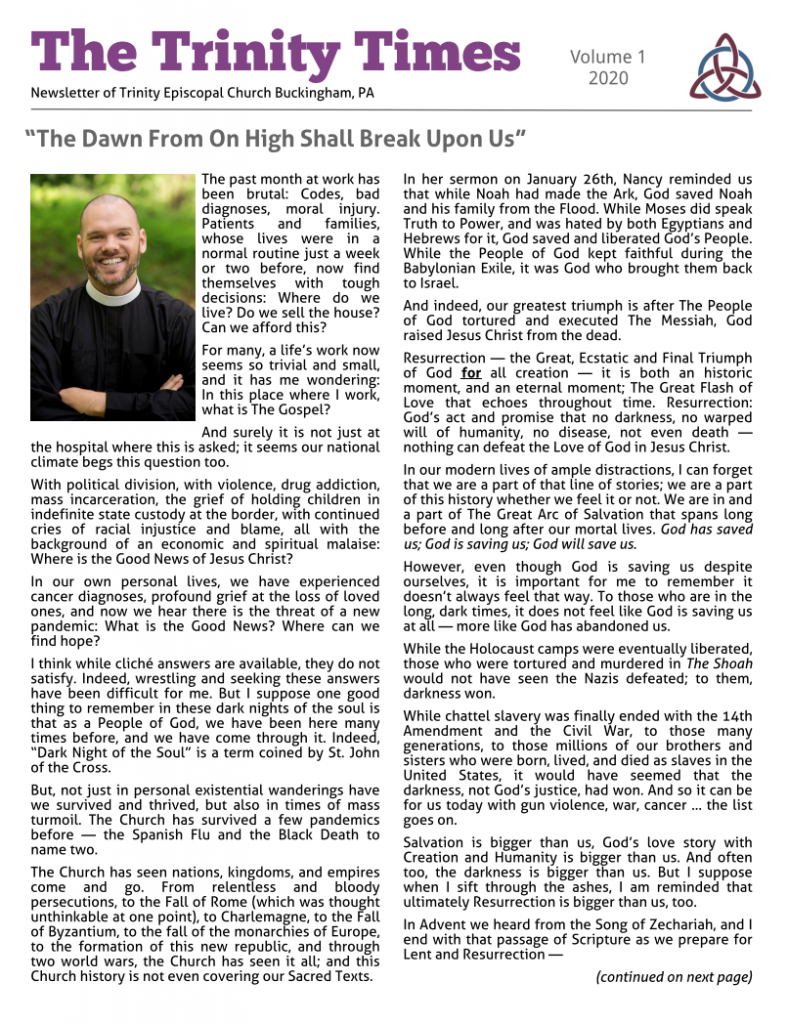 Please click this Newsletter's front page to open the Trinity 2019 Newsletter Volume 2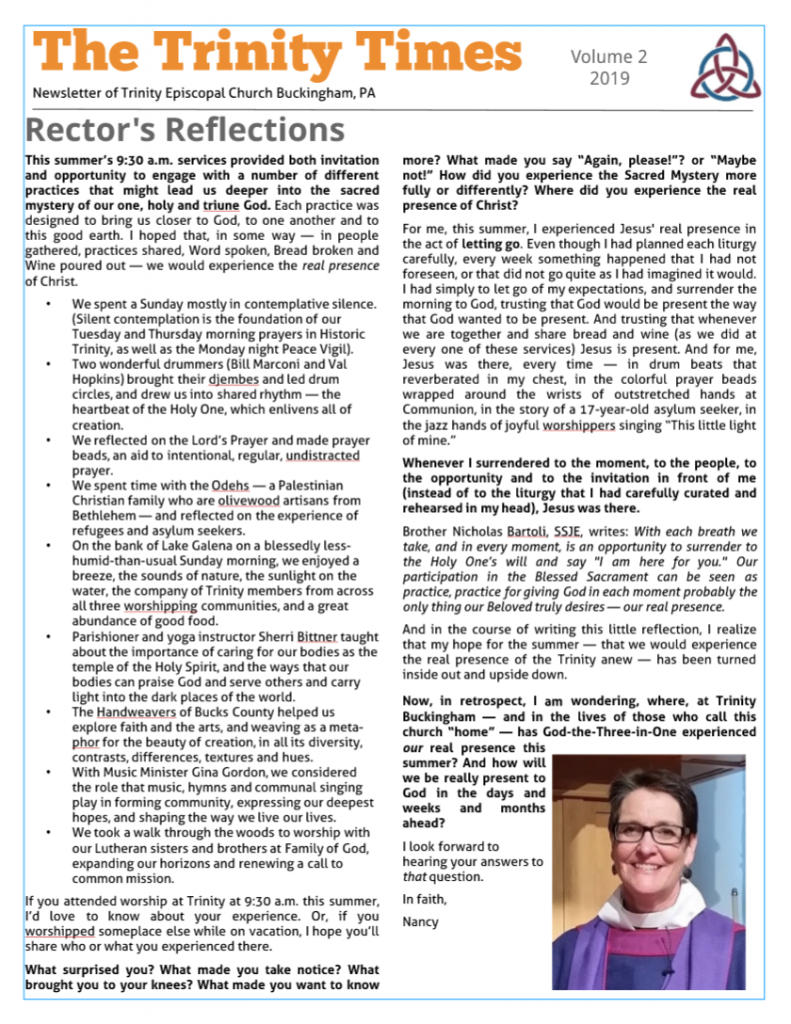 Please click this Newsletter's front page to open the Trinity Fall 2018 Newsletter —

Please click this Newsletter's front page to open Trinity's 2018 Lent/HolyWeek/Easter Newsletter —

Please click this Newsletter's front page to open the Winter 2017 Newsletter —
 

Please click this Newsletter's front page to open the Fall 2017 Newsletter —


Click this Newsletter's front page to open the Lent/Holy Week/Easter 2017 Newsletter —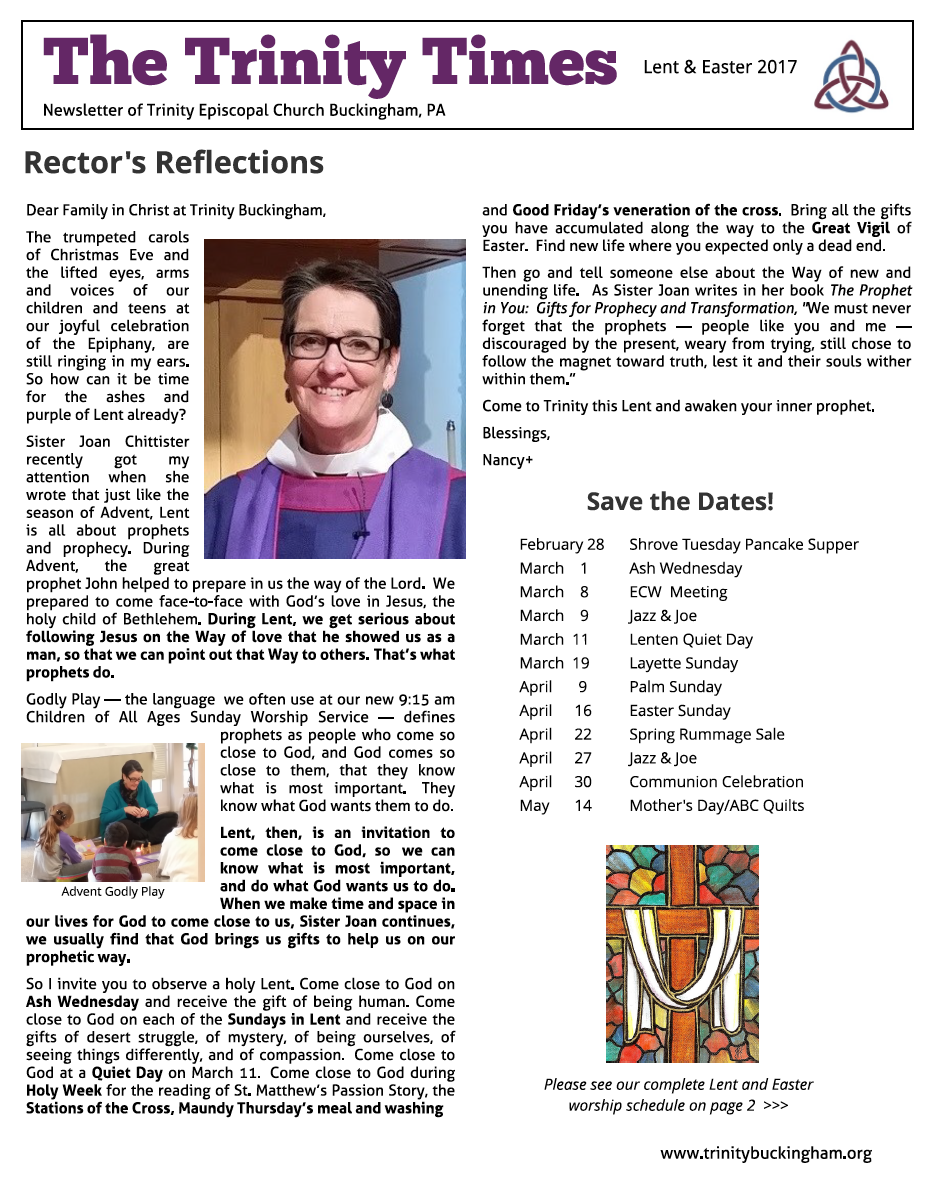 Please click the image below to open the Winter 2016 Newsletter —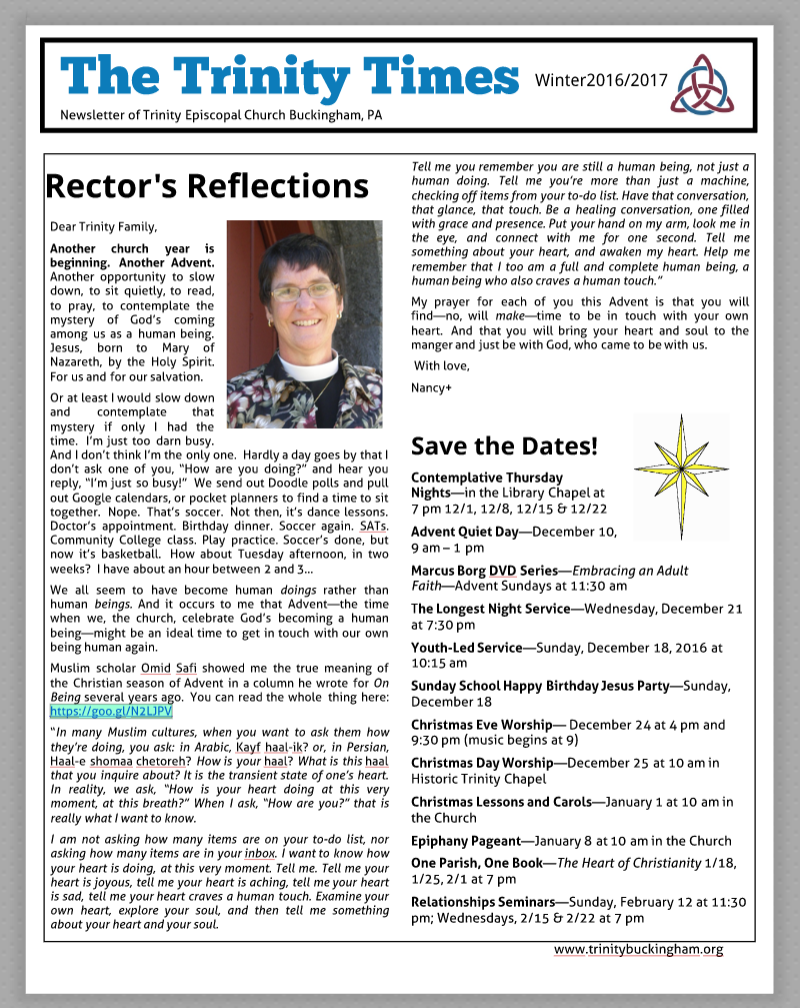 Please click image below to open our new Fall 2016 Newsletter —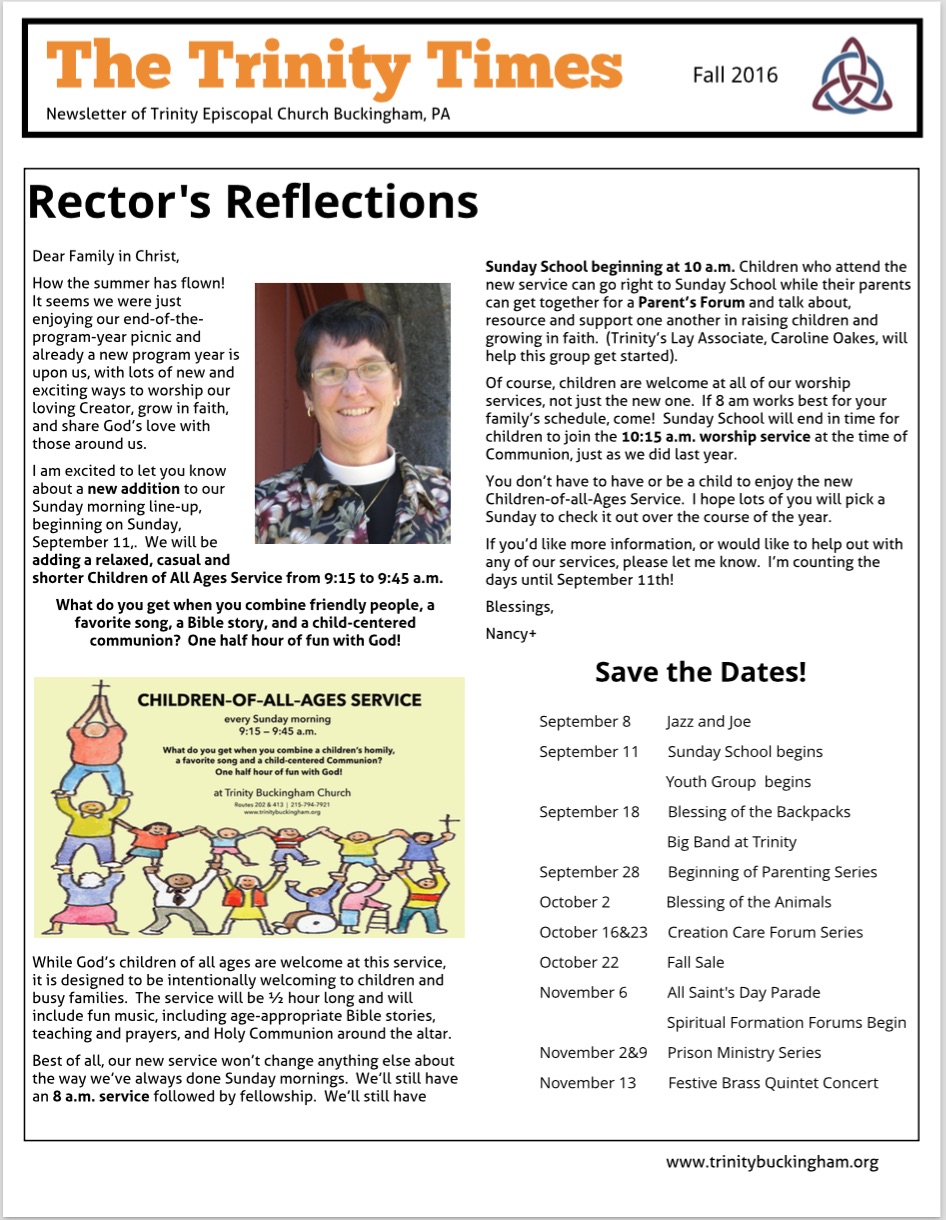 Trinity Times Fall 2016 Newsletter
Trinity Times Summer 2016 Newsletter
Trinity Times Lent and Easter Newsletter 2016
Trinity_Times_July August 2015
Trinity_Times_March April_2015
Trinity Times September October 2014 
Trinity Times July Aug 2014
Trinity Times May 2014
Trinity Times March 2014
Trinity Times Jan 2014
Trinity Times Nov 2013
Trinity Times Sept 2013
Trinity Times July 2013
Trinity Times June 2013
Trinity Times May, 2013
April, 2013
March, 2013
For submissions, corrections and comments please contact: