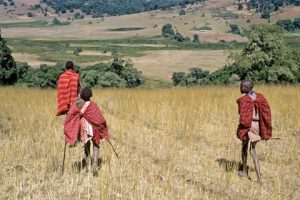 Trinity Buckingham will host its 7th annual "Conversations on Science and Technology" series, led by Dr. Steven W. Mann, who will show and discuss several award-winning DVD documentaries covering recent scientific findings in archaeology, paleontology, human evolution, and recent genetic research into our human origins. The series is open to the public and all are welcome to attend.
"The Dawn of Humanity: A Faithful Look at Human Evolution and Genetics" Wednesdays, February 21 and 28 and March 7 and 14 in the church's Faith Hall from 6:45 p.m. to 9:30 p.m.
Dr. Mann received a Ph.D. from in Pharmaceutical Science from the University of Rhode Island and is a graduate of Princeton Theological Seminary's Science for Ministry Institute, a three-year program funded by Templeton Foundation to "further the development of a more informed approach to the tensions between science and faith." Dr. Mann is a member of Trinity Buckingham Church.
Coffee and snacks will be served at 6:45 p.m. and the program will begin at 7:00 p.m. Trinity Buckingham Church is located at 2631 Durham Road, at the intersection of Routes 202 and 413.  For information, visit trinitybuckingham.org or call 215.794.7921.