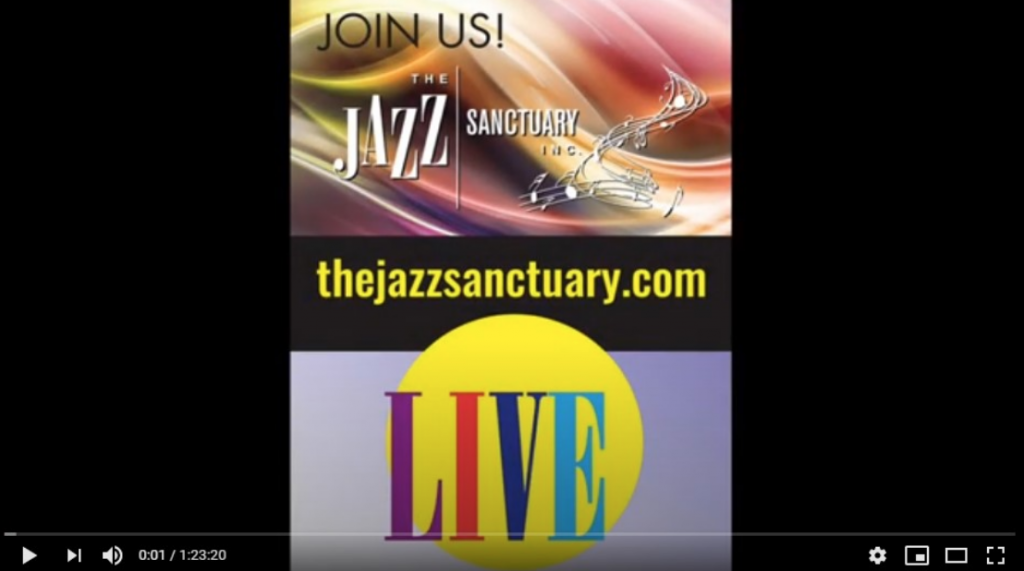 Jazz Sanctuary wanted to make as close to a live performance as they could, so they made an hour and twenty-five minute video in a studio, complying with all CDC, state, and city rules, that would replicate the live performance experience. Founder Alan Segal explains that in the video the playsers are separated, each in their own booth and the wearing of masks was not needed. There was no post-production editing so what you see and hear is exactly what we played in the studio.
Click the image above to open the link!
Here is a letter from Alan to all of us!
Good afternoon old friends and new —
I hope you are staying well (masked and socially distant) in these troubling times.
The Jazz Sanctuary has made a new VIDEO: entitled The Jazz Sanctuary Live.
Since we cannot come to you we thought that a video, where all CDC, Local and State rules were observed, was just the thing to help you through the times when we have to be inside so much of the time. This video replicates, as best as possible, the feeling of a Jazz & Joe event with no post engineering!
You can join our once a month email (I promise, once a month!).
Once we are able to once again hold Jazz & Joe events, please do not hesitate to contact me!
And I want to thank Bishop Gutierrez for his help and support without which the Jazz Sanctuary would be sorely at a loss.