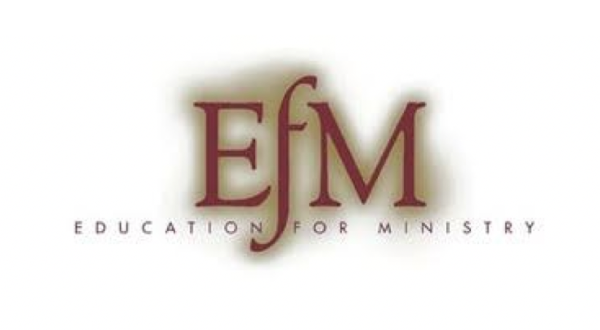 Interested in knowing more about the Bible? About the church? About connecting what we say and do on Sundays with your Monday through Saturday life?
Wish you had a trust-worthy group of companions to worship with and with whom you felt free to ask your most important or irreverent questions and share your insights? 
EfM (Education for Ministry) is for you!  The Central Bucks EfM group meets at Trinity Buckingham on Monday afternoons from 1 to 3:30 pm. The Central Bucks EfM group will be on hiatus in the fall of 2023 due to the mentors' sabbaticals.  We will begin again in September of 2025.
EfM is distance learning certificate program of adult spiritual formation offered by the School of Theology at the University of the South (Sewanee). 
It is a program of study and practice in which a small group of 6 to 12 participants engage with scripture, theology, history, faith, personal experience and the multi-cultural world in which we live. 
The seminar group meets together for 36 sessions over the course of about 10 months (about once a week).   The seminar is usually 2 ½ hours long, and is led by a certified mentor(s).
The entire EfM program is four years long, to which participants commit one year at a time.
If you are interested, or would like more information please contact Liz Oliver lizfieldingo@yahoo.com or 215-493-1773 or Nancy Dilliplane rector@trinitybuckingham.org or 443-752-9684.
Please join in!