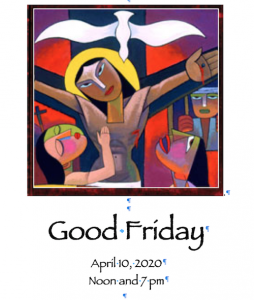 Trinity's Good Friday service was live on Facebook at 12 noon and 7 pm on Friday, April 10th, and will be available for viewing throughout this week.
To view the service, simply click this link or log in to Trinity's Facebook page at www.facebook.com/trinitybuckinghamchurch, and you will see be able to see the post and then listen!
Please click the image above to download the service liturgy.