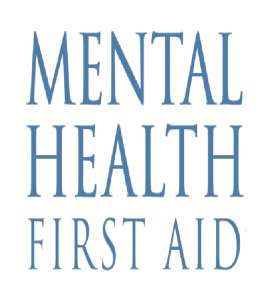 The adult Mental Health First Aid course is appropriate for anyone 18 years and older who wants to learn how to help a person who may be experiencing a mental health related crisis or problem. Topics covered include anxiety, depression, psychosis, and addictions. Course participants come from a variety of backgrounds and play various roles in a community including: faith groups, management community work, non-profit and for profit settings.
Participants who complete the course receive a three (3) year national certification.
Breakfast and Lunch provided.
This is the first mental Health training the Episcopal Diocese of Pennsylvania is hosting outside of Philadelphia. The fee will cover the books and material.
Click here to go to Eventbrite to purchase tickets.
Sat, March 23, 2019
8:30 AM – 5:00 PM EDT
St Paul's Doylestown, 84 E Oakland Ave., Doylestown, PA 18901