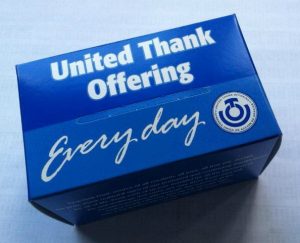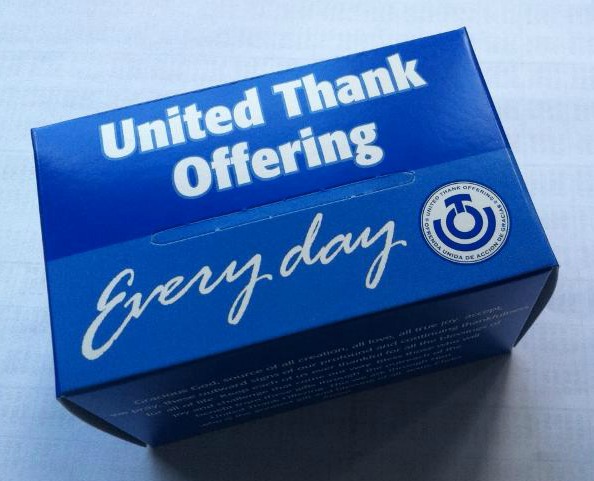 UNITED THANK OFFERING
The Blue Box was created as a receptacle for coins to remind the user to give thanks daily and for all things.
The box is designed for use in the home or anywhere it can serve as a visual reminder to offer blessings large and small.
It represents the heart of the United Thank Offering ministry and is a pathway between our prayers and the mission of The Episcopal Church.
It is a symbol that allows us, during the week, to be linked to our Christian tradition of praying, recognizing that blessings come from God (and in this case making a thank offering when we encounter those blessings) and being present to Christ in the world by helping others in need. 
Put it in a place where you will see it daily. Take a moment each day to say thank you to God and to put a prayerful coin in that box. We are not meant to be passive receivers, but active participants in God's world.
Trinity Buckingham will start to use the UTO blue boxes GIVING THANKS FOR OUR BLESSINGS on March 5. Boxes can be found in the pews or on the table in the lobby by Trinity's office. United Thank Offering envelopes will be available so that participants can empty their boxes, count their money and submit a check. The boxes then can be reused.
Thank you!