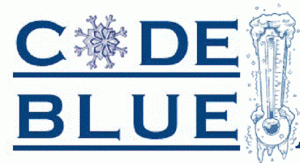 Trinity Buckingham is a Bucks County's host Code Blue site, offering shelter and food to those in need of assistance when the outside temperature is less than 26 degrees during the month of January. Code Blue is such a huge effort, it is an All-Parish Ministry!
During January, we especially need food items for this month's visitors. Please drop off food in Faith Hall's freezer and refrigerator, using the Church office front door entrance in order to lessen traffic through the Day School.
Here are Code Blue's primary needs:
Breakfast: Jimmy Dean frozen sausage sandwiches; Lunch: Lunch Meats, Mayonnaise and Bread
Dinner: Hearty Soups, Roasted Chickens, Hams,Meatloaf, Rice, Potatoes, Salad, Rolls and Sides cooked in 9×13 pans. 
If you would like to be trained as a Code Blue on-site volunteer (to spend the night or drive the vans) please contact the Coalition to Shelter and Support the Homeless.