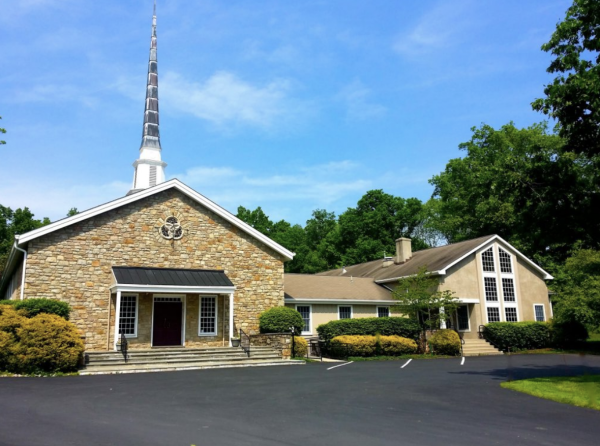 Welcome!
Please know that no matter where you are in your life journey, you are welcome here at Trinity Buckingham!
Trinity offers Sunday worship at the following times:
8 a.m. Book of Common Prayer service with Communion and no music
9:30 a.m. Children of All Ages service with Communion (shorter liturgy, intentionally hospitable to youngsters) Weather permitting this service will be held outside.
10:30 a.m. Book of Common Prayer service with Communion and music. This service can also be viewed through Trinity's live stream on the website's homepage and through Facebook Live on Trinity's

Facebook page which you can access by clicking here

.
A NOTE ABOUT FIRST SUNDAYS

: First Sundays of each month will be one-service Sundays at 10 a.m. — a time for attenders of all services to worship together and enjoy food and fellowship together after the service.
We worship God using liturgy from the Book of Common Prayer, celebrating Holy Communion at every service.
Pajama Vespers, Pastor's Nancy's time of prayer and story for children and their families will resume on September 12th on YouTube.
Please wear masks at each service and bring chairs if you would like to sit at the outdoor service.
Due to the lifting of spacing limitations on the number of people permitted in both spaces, reservations are no longer needed for either service. If you have any questions, please call the Church Office at 215-794-7921 or email at office@trinitybuckingham.org by 2 pm on Thursdays. 
CENTERING PRAYER and MEDITATION is offered Tuesdays and Thursdays from 8:00 – 8:30 a.m. through Facebook live on Trinity's Facebook page. 
During Lent, there is a Soup and Study series, followed by Evening Prayer from the Book of Common Prayer.
"Permission to podcast / stream the music in these services obtained from ONE LICENSE, License #A-736239. All rights reserved."Title, Composer/Author name © 2003, ABC Music Co., All rights reserved. Reprinted with permission under ONE LICENSE # A-736239. All rights reserved.